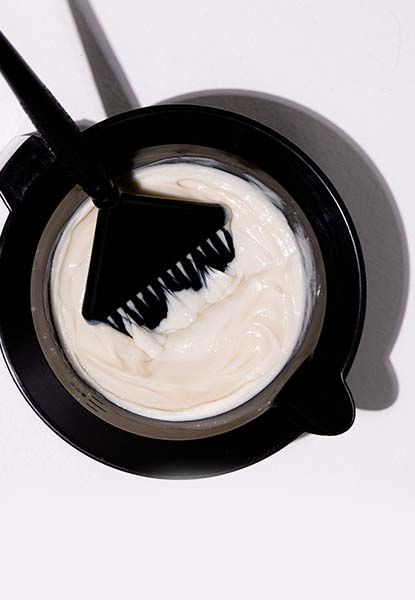 MORE PRODUCTS
HAIR COLOR STAIN REMOVER – EFFECT PERMANΑNT – FIΧATEUR EFFECT
MORE PRODUCTS
HAIR COLOR STAIN REMOVER – EFFECT PERMANΑNT – FIΧATEUR EFFECT
LIMIT LINE
A specialized, gentle formula designed to avoid skin pigmentation, enriched with moisturizing agents, Pro-Vitamin B5 and glycerin. Limit Line barrier cream is easily absorbed without leaving stains.
Hair Color Stain Remover
Do you color your own hair often at home? Or are you planning to do so for the first time? In either case Lorvenn's Hair Color Remover removes easily the stains that a hair dye can leave on the skin. You will find it available in a pack of 58ml.
Effect Permanent
A gentle, effective hair permanent for professional use, specifically made to match and protect any type of hair. It contains almond proteins that give extra protection and hydration. Lorvenn's Effect Permanent is available for three types of hair: permanent for natural/normal hair, permanent for thin/weak hair and permanent for sensitive or colored hair.
Effect Fixateur
Lorvenn's Effect Fixateur is a lotion for the neutralization of a perm. It is applied on the second stage of the process to stabilize the new hair style and to restore the original physicochemical properties of your hair. It is available in packs of 100ml and 1lt.
Colorfix
Lorvenn's Shampoo Neutralizer removes all traces of chemicals, restoring your hair's normal pH levels. Its special composition stabilizes the color and makes your hair silky soft and radiant. The Conditioner Neutralizer, rich in proteins, vitamins and green tea extracts, is designed to neutralize and condition your colored hair. With Lorvenn's Conditioner Neutralizer you have a valuable ally in the fight against the free radicals that damage the keratin of your hair.
Colorfix Pure
Whether you color your hair in a salon or dye it at home, what you want is that your hair color remains vibrant and fabulous for as long as possible. Lorvenn's Colorfix product line relies on nutrients, moisturizers and antioxidants to do just that. The new, advanced color stabilization Colorfix formula strengthens the hair from the root up, making your hair color shine brighter and last longer.